PLEASE PARDON OUR APPEARANCE...
THIS SITE IS UNDER PERPETUALCONSTRUCTION!


Please check back often for more exciting things to come!

Welcome! This site is intended as a public service to those whose lives and safety depend on being properly informed about the conditions on the Delaware River. It is privately maintained by a five-time flood survivor for the public good and updated as time and money allows. If just one life is protected as a result, all the time and effort put into this site will be worth it.
Here, a light-hearted approach is offered to those coexisting with Mother Nature (whether they like it or not), in hopes of affording both the young and old an amusing, educational and stress-free experience.

Please pass the word along to your family, friends and neighbors who you think may benefit from the information presented here!

Congratulations! Other than winning the lottery, what could be more exciting than to be visitor number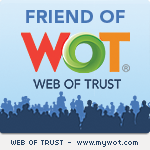 You are NOT alone!
* GET DISASTER ASSISTANCE *
* FIND AN OPEN SHELTER IN YOUR AREA *
* LOCATE AND SEND A MESSAGE TO LOVED ONES *
or
* MAKE A DONATION *
directly to the
AMERICAN RED CROSS
through their official site:
http://american.redcross.org/site/PageServer?pagename=ntld_main&s_src=RSG000000000&s_subsrc=RCO_BigRedButton
or call
1-800-REDCROSS
(1-800-733-2767)
Choose how you would like the funds to be used:
Internationally (Haiti, etc), for disaster relief, locally
or to the area of greatest need.

If you choose to help out a local chapter,
please enter one of the following zip codes:


To help the PA side: 18977 (Washington Crossing)
To help the NJ side: 08560 (Titusville)
...or enter a zip code of your choice!
+++++++++++++++++++++++++++++++++

GOOD NEWS!

NOW YOU

CAN HELP IMPROVE
RIVERSWAMI.COM!


Please click on the button below to support this site.

How high can you elevate a house?